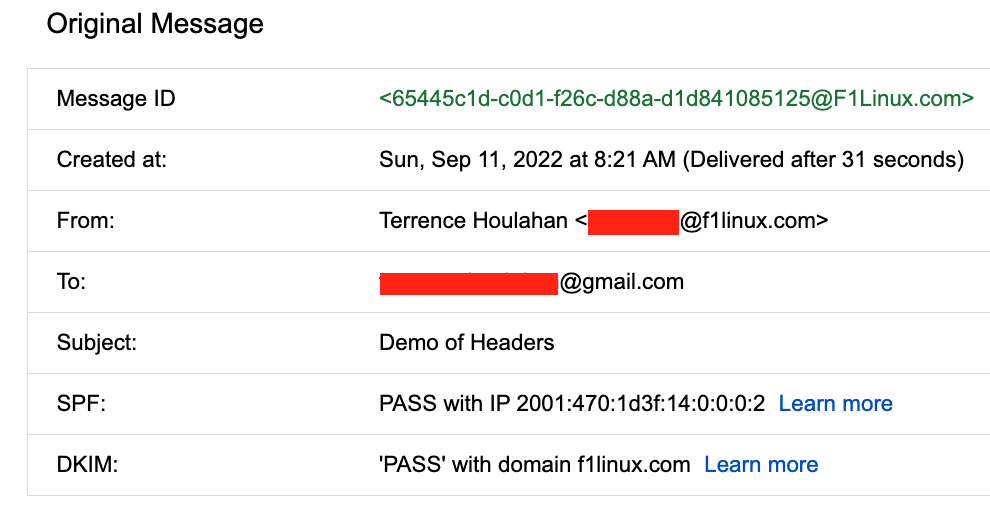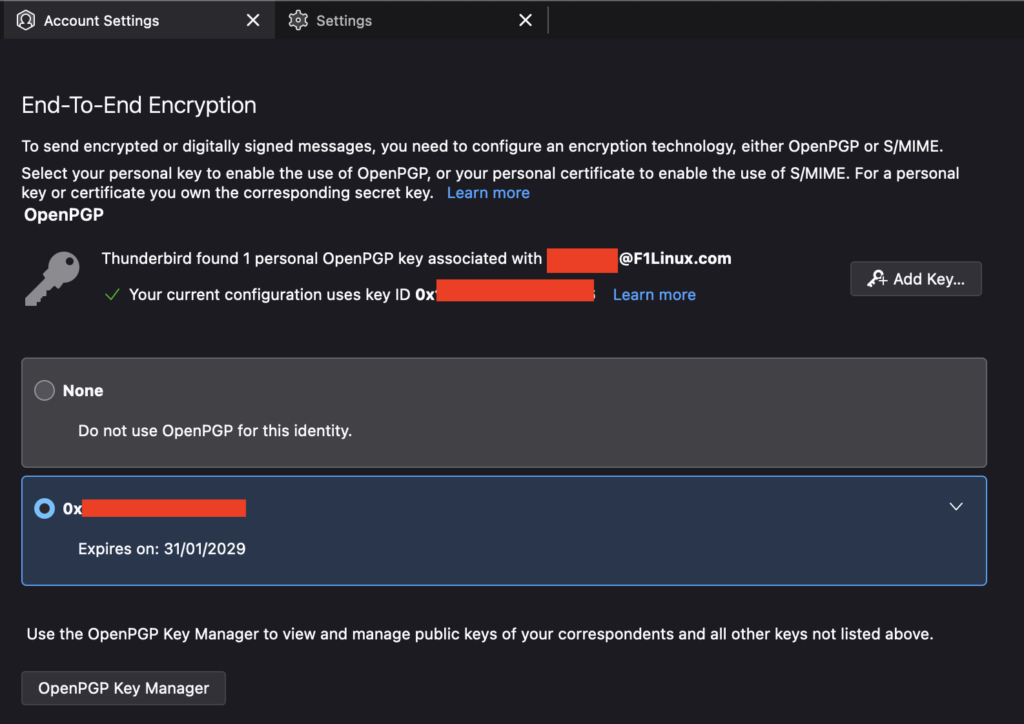 Solution
Comparison Chart
Advantages
Protections
Case Study
Solution
The F1Linux Mail Solution:
F1Linux produces a docker image that is created with all your specific configuration which when raised as a container mounts local iSCSI storage and routes mail for one or more domains with Anti-Spam (SPF), Anti-Spoofing (DKIM), Transit Encryption (TLS) & SASL authentication.
Client Provides:

(1) host physically & logically connected to their local network

iSCSI Storage to auto-mount into Docker container for data persistence

Public IP for the mail server
Access keys and/or logins to their DNS, Docker host, storage & network devices
DNS access to be provided at least (2) days prior to allow for propagation of records

F1Linux Provides: A correct, fully tested mail server comprised of the following configuration

Docker Image: Alpine Linux with stack-smashing (buffer overflow) protection

Multi-Arch Build Options: amd64, arm32v5, arm32v6, arm32v7, arm64v8, i386, ppc64le, s390x
Current versions of Postfix, Dovecot, OpenDKIM & dependent apps & libraries installed & configured
docker-compose.yml to raise container from image tailored to local networking & storage
NOTE: Once container is up, Local changes can be made to the server configs

TLS Config: Encrypt mail in transit between sending & receiving mail servers

Config & install (free) Let's Encrypt certs
NOTE: Mail to domains routed by the mail server are delivered locally and never leave the host

DNS Records Creation/Modification: (1) or more mail domains

MX (Mail Exchange) Records
PTR (Reverse DNS) Records
DKIM (Anti-Spoofing) Records
SPF (Anti-Spam) Records

IPv4/6 Networking: Host networking as well as dependent switches & routers

Firewalling
IPv4 NAT'ing
Routing

Persistent Network Storage: Mail folders, TLS certs & backups

iSCSI LUN Creation & Config
Auto-mounting config on Docker Host to use as a Docker Volume

Mail Client IMAP & Account Config:

Instruct the staff to configure their clients and Public Keys

Cost: £2,500 inclusive of the above for a new mail server install
Estimated Delivery: Approx. 1-2 business days

Optional Services:

Replicated LDAP Authentication Services
iSCSI RAID 1, 6 or 10 Storage configuration
New Server Hardware installation & configuration
Hardware Monitoring
Data Migration
Support: Application and/or infrastructure
Mail Server Admin Training: Postfix, Dovecot and related technologies
Comparison Chart
Advantages
Protections
Case Study
Mason Advisory
(Mason Advisory is an elite IT Consultancy that was in charge of the entire Syngenta Project)
"I engaged Terrence [Houlahan] as the Linux Subject Matter Expert on a global client's major email service insourcing programme, to deliver new platforms and train client teams. The programme was large and complex, with significant dependencies on new Linux services that Terrence was responsible for delivering. Success in the role not only hinged on excellent Linux skills but also cross-cultural competencies working as an embedded expert in a global team, training and helping them to adopt the new systems.
Terrence's exceptional Linux knowledge and his ability to both anticipate requirements and react to scope changes was key to the successful delivery. His outstanding Linux experience was clearly demonstrated by both his hands-on delivery and technical training of a team who, for the most part, had no prior experience in Linux. Most importantly, Terrence's technical capability combined with his friendly nature and ability to elicit cooperation across global teams resulted in outstanding reviews from the client's senior managers.
Terrence was key to the success of the overall project: delivering new Linux services and enabling a client team with no Linux experience to become self-sufficient in administering a complex environment of new platforms in a very short timescale. Any future requirements requiring Linux Engineers, I'll be calling Terrence, and I wholeheartedly recommend him."
– Ian Kayne, Mason Advisory: Syngenta Project Lead (2018)
Syngenta